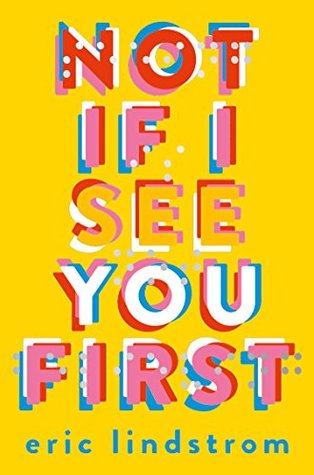 Parker Grant lost her sight in an accident and since then has developed the rules people have to follow to remain part of her life.  Ex-boyfriend Scott Kilpatrick failed to follow the rules and so she cut him from her life.  But now he's back and only three months after the death of her father Parker needs to find a way to keep her star chart of days since she's cried full, and not allow Scott, or anyone else, abuse her trust again.
When I started reading this I was expecting a soppy romance, with an unrealistically happy ending and for the main focus of the novel to be about Parker and Scott.
What I got, was an impressive display of the range of female friendships, without too much of the usual bitchiness making an "us and them" high school environment.  Parker is opinionated, forceful, sarcastic, a little bitchy, and I absolutely loved her.  I loved her confidence and her ability to know when she needed to let people in.  I loved her vulnerability and her reactions when she discovers how wrong she's been about so many things.  I loved her ability to say "I fucked up, can we move on" with maturity.
Parker Grant is a fantastic role model, in a world where too many young people are told they have to live up to some unreal ideal of 'perfection', here we have a young woman who isn't afraid of the things that mark her out as different.
I wish books like this had been easily available when I was a teenager, and I've been recommending to every school librarian I know that they get a copy for their students.